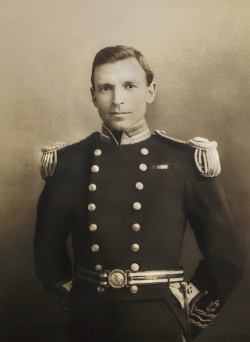 Frank Arthur Worsley (1872-1943) was born in Akaroa.
A sailor and explorer, he won renown through his navigation of the boat James Caird across the Southern Ocean in 1916, ultimately saving the men of Ernest Shackleton's Imperial Trans-Antarctic Expedition (1914-17) after their ship Endurance was crushed by ice.
He was also awarded the Distinguished Service Order medal twice during the First World War, among other achievements on his rather extraordinary curriculum vitae(external link).